Photo of my mom in 1968
THIS woman does not "bring home the bacon, fry it up in the pan, and never ever let you forget you're a man..." (or however the song goes).
Because, for one, if my guy can't remember he's a man, he needs some major therapy, OK. It's not MY job to fulfill his man-ness, or guy-ness. Go work out at the gym or "read" a Playboy, cause, honey, this woman is tired from doing laundry (my own laundry, not my man's--he's picky that way and does his own laundry).
And I'm tired from watching the kid make a mess, then cleaning it up, only to find another mess, then feeding said kid... (Whose kid? Does it REALLY matter? It's my job as a woman to make sure the kid gets fed... bacon or something.)
Bacon?! Don't get me started on the terrible conditions that animals suffer in the "Industrial Food Complex".
Who still eats fried food any more? Isn't it bad for us women? Aren't we supposed to eat turkey bacon, or veggie-soy-yuck-bacon? Or at least bacon that comes from pigs that are pasture-raised on a local family farm, with no nitrites and no nitrates and all-around bad stuff.
Truth be told? At my house we eat bacon.
And yes, I FRY it because I love to cook (not because I'm SUPPOSED to cook).
And, yes, the bacon comes from a local farm who free-ranges their pigs, out in the sun and fog and the wind, happily playing in mud puddles, I've seen them, on a tour of the said CSA farm that we are members of and get our meat and produce from THAT I COOK 'CAUSE I LOVE TO COOK. (Oh, sorry, I already said that.)
And although I don't have to remind my husband that he's a man, I like to remind myself that I'M STILL A WOMAN! WITH A SEX DRIVE! (At least I think I still have a sex drive? Thank you
Fifty Shades of Grey
.)
Where was I? Oh, well, it'll come back to me.
In the meantime I have some
reading
to do...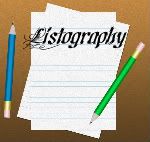 {I'm linking up with
Listography at Kate Takes 5
!}
Let's get social on Pinterest and Twitter: